Online Betting in the Philippines
The growing online betting industry is just another proof that sports betting has always been an important part of Filipino culture.
This particular industry evolved through time with the inclusion of more variety of bets, betting markets and special promotions.
The Philippines is not just a hub for international online betting operators, but it's where you can find passionate Filipino sports fans who love to bet on sporting events.
Online Betting Sites
Let's face it – technology has changed the way people play!
Sports betting was only operable through brick-and-mortar (or offline) spots for ages. However, with the advent of technology, it has turned to online platforms, with the industry seeing a boom in the past years.
Just like the rest of its peers in Asia, the Philippines has been experiencing this boom in the last years.
Online betting, which refers to the act of placing bets or wagers through mobile apps or websites, has become very popular over the past few years, as it provides bettors a wide array of advantages.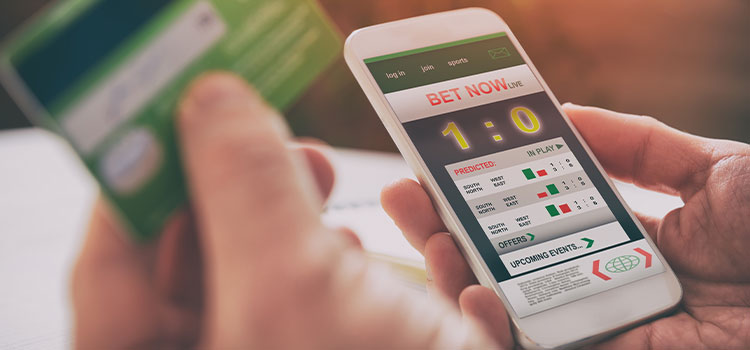 Compared to traditional betting, online betting gives you more freedom. You can bet almost anywhere — whether you're at home or in the office — and anytime, as long as you have access to the internet.
What's more, compared to the traditional scheme where bettors can only wager on a limited number of markets, online betting offers a lot of choices. It allows you to look for any type of sport that you like and place your wager.
Nowadays, you can find a long list of credible online gambling sites all over the world. Apart from the many different sports and events that you can bet on, all these online sportsbooks offer competitive betting odds, special features and great bonuses to make your online betting experience even more enjoyable.
Common Types of Bets
Online bookies offer a rather extensive list of betting options. If you're looking to start building a betting strategy and you don't know where to start from, here are the most commonly used:
Handicap -when two opponents are poised to play and one of them is known to be weaker, bookmakers usually apply a handicap to the game. This makes the match a bit more even — and of course, interesting.
The Over / Under Bet – This type of bet, which is great for beginners, allows you to predict whether an event will end above or below the listed total of points.
Double Chance Bet – In this scheme, you are allowed to bet on a 3-way bet, and it gives you the flexibility to bet on two of the three likely outcomes. While this type of bet means a greater chance to win, your betting odds will also become relatively lower.
Most Popular Sports to Bet on in the Philippines
While Filipino fans are interested in a variety of sports, they love basketball the most. There's a lot of action happening in the FIBA World Cup and the Philippine Basketball Association (PBA). Of course, NBA betting reigns supreme as well.
Football is also very popular, with many Filipinos betting on international leagues like the English Premier League and major sporting events like the FIFA World Cup.
While the majority of bettors focus on basketball and football, it is important to say that, thanks to online betting sites, they can place bets on almost any sporting event around the world:
Tennis;
Boxing;
Snooker;
Baseball;
Volleyball;
Sports Betting Strategy
If you want to begin your online betting journey, you need to know the basics.
The truth is, the thing that divides successful bettors from unsuccessful ones is strategy. Betting pros know the game.
If you are new to betting online, going with a safe betting strategy is the most ideal. As time goes by, you will develop better strategies that suit your style.
Plus, you can find a lot of betting guides that will help you get through the complexities of this world.
There are various types of guides that you can find on our website, like our NBA betting guide.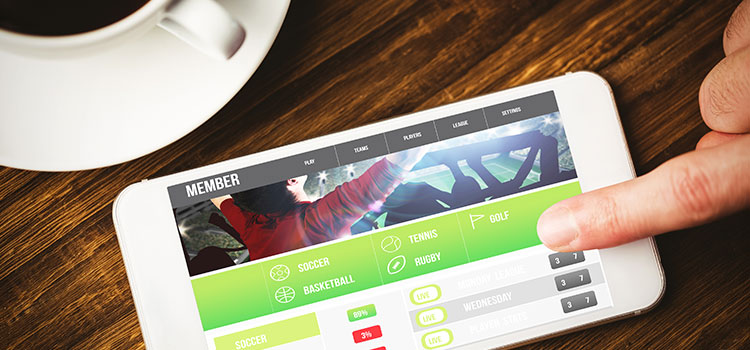 How to Bet on Sports Online?
So, how to start betting online? It's easy. There are a lot of sports betting sites on the internet that are really simple to use. Here's a step by step guide to help you through the process:
Find a suitable site – With the sheer number of sites available, this could be challenging. Of course, you can choose one at random, but we wouldn't recommend it. Most sites are safe but they are not all of equal standard.
Open an account – You just need to visit the homepage of the site which you have chosen, and look for the button "join now" button. Almost all sports betting sites display this button, so no worries.
Make a deposit – You need to deposit some funds before playing. Look for a button that says "deposit funds" or "my account." You can pay through credit/debit card, e-wallet, bank wire, money transfer or check.
Check the available bonuses – Almost all the bookies offer some kind of welcome bonus to attract new customers. So, don't forget to check it out. Also, the brands come up with various promotional offers for existing clients. The only important thing is to take a look at their T&Cs before you decide to qualify for one of them.
Start betting – You're ready to go! Sites display a list of various sports. All you have to do is click on each sport, and a list of the currently available betting markets will pop up.
Online Sports Betting F.A.Q.
If you have questions about online sports betting, we've got you covered. We have drawn up a list of frequently asked questions.
Is online betting legal in the Philippines?
You can place bets on sports without violating any laws on gambling. Under the present regulations, Philippine online betting services based here can only offer services to outside players, which leaves sports fans here with limited Filipino-based betting choices.
Licensed offshore sportsbooks are considered legal and accept Filipino bettors. Filipino sports fans can use offshore sportsbooks that are government regulated.
What is live betting?
Live betting allows you to place bets even after a match has already begun. In some cases, these wagers are offered between quarters while in other cases, they are offered during the whole game.
Where to find the best betting sites?
For more information about this, you can check out our page dedicated to online gambling sites.
Are mobile betting apps available in the Philippines?
Yes. The majority of bookies and sportsbooks now provide a mobile version of their website, which allows you easy access through betting apps on your smartphone.