Boxing betting is one of the best ways to keep fans engaged and feel like they're part of the community; which is especially true when a major fight is coming up. Especially in the Philippines, boxing has been a big sport that filipinos follow ever since Manny "Pacman" Pacquiao started garnering multiple wins and titles.
Perhaps you have friends interested in the sport and who constantly participate in betting. This article will help you get started in joining them as well as give you the knowledge to find the best online betting sites and tips on how to bet.
Boxing Betting Essentials: How to Bet on Boxing?
The Philippines have produced an incredible amount of talented and world-renowned boxers, which explains why boxing betting is prevalent. The popularity can be seen in the fact that the streets of Manila are empty, and the traffic is inexistant when there are big matches from any of the most famous boxers such as Manny Pacquiao, Nonito Donaire, or Gabriel Elorde because everyone is at home watching the fight.
To bet on boxing, you need to study the different types of bets, see where to place them, and find some useful boxing betting tips.
There are lots of betting odds to go over, as well as different markets to place them on, that it can be overwhelming, especially for newbies.
So, let's take it easy and start from the very beginning and see what types of betting markets you can come across when deciding whether or not to bet on your favorite boxer.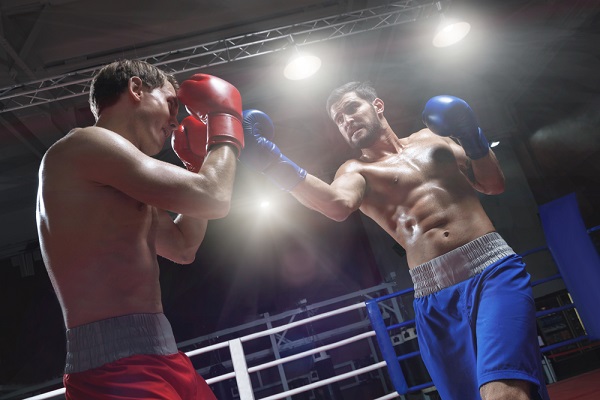 The most popular boxing betting markets
There are lots of different boxing betting markets to choose from but the most common ones are listed below. We'll try our best to explain them to you.
| | |
| --- | --- |
| Outright winner. | This betting market is a bet on who the outright winner of the match would be. For example, if you believe that Fighter A would beat Fighter B, you should bet on Fighter A. The betting odds on this one depends on the experts' estimates regarding the underdog and the favorite of the match. Betting on the underdog always yields higher returns than betting on the favorite, but it also involves more risk. |
| Total Rounds. | Boxing betting markets like this don't give out whole numbers, they give out decimals such as 5.5. The number that comes out here is the standard for the bet of total rounds. Here you could bet over or under, where you say that the number of rounds will last either more than 5.5 or less than 5.5 rounds respectively. |
| Rounds Betting. | This boxing bet is when you bet for a fighter to call out. Although this is one of the toughest betting types to call, it's also one that comes with some of the best odds. |
| Winning Method. | This bet simply calls out how you think the fight will end, will Fighter A win by decision, knockout, TKO, or DQ? This is where you'll place your bets. Some gambling sites for boxing will even go so far as to provide separate odds for the different fighters. This is another one of the more common betting scenarios for boxing. |
| Winning Group of Rounds. | This boxing betting method is very similar to betting on the round winners. However, the difference here is that you're betting on a group of rounds. For example, if you knew that a fighter generally starts off strong and tries to win the match in the first three rounds, you'd bet for him to win rounds one to three. These types of bets generally give out one of the best odds. It's also the type of bet you'd make if you had lots of experience in boxing. |
Know the Filipino Boxers You Need to Bet On
After finding the suitable boxing betting sites, you need to know who the boxers are. Some of the most popular Philippino boxers are Manny Pacquiao, Nonito Donaire, and Gabriel Elorde.
Manny Pacquiao
Manny Pacquiao is one of the most famous boxers in the world. A majority of boxer enthusiasts consider him the greatest boxer in the world. For example, he is the only octuple champion in boxing history. An octuple champion is a boxer that wins titles in eight different weight divisions. Manny has won 12 titles in eight divisions.
Furthermore, he is one of the most famous southpaw fighters. Going up against southpaw fighters can be really challenging. This means that he has his right hand and foot forward. He leads with right jabs and follows with a cross-right hook. His speed and power have brought him incredible success in his career. Manny has been in 72 fights. He won 62, lost two, and ended two in a draw. Of the 62 wins, 39 were wins by KO.
Nonito Donaire
Nonito Donaire is known as the Philippino Flash in his home country. He has held nine world titles in four different divisions. Additionally, he is scheduled to fight Naoya Inoue in a rematch for the World Bantam Title. After losing the title in 2019, Nonito is out to reclaim it.
Nonito would often change his fighting style mid-fight. He would sometimes even switch to a southpaw stance despite being an orthodox fighter most of the time. His swift hands earned him the nickname Philippino Flash. Out of the 48 fights total, he won 42 and lost six. Additionally, out of the 42 wins, he won 28 by KO.
Gabriel "Flash" Elorde
Many people think the Flash is an innovator in boxing history. He learned from his father and adjusted the fighting style to his capabilities. Some believe he greatly influenced the out-boxer fighting style. A lot of boxers adopted his fighting style, including Muhammed Ali.
The out-boxer style requires the fighter to be extremely quick on his feet in order to maintain the game between them and the opponent. This usually makes up for their lack of power. This fighting style brought the Flash 89 wins out of 118 fights total. Furthermore, he lost 27 and ended two in a draw. Out of the 89 wins, he finished 33 with a KO. Which is a good score considering his fighting style wasn't one to end with KOs.
Boxing Betting Tips
There is no universal recipe for betting. However, some tips might be useful, especially to those who are new to the wide betting world.
Develop your own boxing betting strategy. A boxing betting strategy is something that every successful bettor has. Your boxing betting strategy determines your success. Are you able to assess the types of fighters that the two are and are you able to identify whose skills are sufficient to beat their opponent?
Do thorough research. One of the key boxing betting tips is to do your research. There are many ways to do research, you could look at other bettors' strategies, study the fighters, and watch boxing live streams. Boxing betting is not as hard as some people make it seem as long as you have done the proper research.
Find a reputable online betting site with a big number of fights, boxing markets, and great boxing odds. No matter the sport that you wish to bet on, choosing a reputable online betting site is one of the most important rules to follow, aside from the fact that it should actually offer boxing betting. You'd want sites that are safe and secured.
Download the dedicated mobile betting app so you can access your bets anytime and anywhere. Boxing betting needs to be easily accessible. Thanks to a mobile sportsbook app that's realizable.
Register and use the operator's welcome bonus if there is one. The majority of online sportsbooks offer different kinds of welcome bonuses upon registration. They are a good way to improve your betting experience, just don't forget that there are certain bonus requirements that must be completed.
FAQs on Boxing Betting
In this section, we'll be answering some frequently asked questions. A boxing betting guide just wouldn't be complete without them.
How to bet on boxing online?
To bet on boxing online, make sure to look out for reputable websites. These are the sites that are safe and secure while also providing the best promotions and odds. Online sportsbook reviews of the operator's quality of service might help you make the right decision. but make sure that when you choose a site, it also offers waging services for boxing.
Where can I bet on boxing matches?
You can bet on boxing matches either online or in person. You can bet online by:
choosing a reputable site with safe security measures and an online gambling license;
creating an account;
depositing money;
and then placing your bets there after checking out the different odds they offer.
How to watch boxing live streams?
There are lots of ways to watch boxing live streams. One of the most convenient ways is to find an online betting site that offers live streaming services. That's how you can bet on any given fight and see how it will unfold.
Now you are ready to start betting on boxing matches! Who know maybe on the next Manny Pacquiao game you will already be placing your bets!